3 Betriebswirt Jobs or Internships
Here you find 3 Jobs and trainings to Betriebswirt. Add matching Betriebswirt Jobs and trainings to your saved list. Use your chance to apply for all those Jobs and trainings simultaneously. The most relevant ads are shown first.
TraceTronic GmbH
Dresden – 20-03-2019
Deine Aufgabe Unser Personalteam sucht Dich als Unterstützung für den Bereich Recruiting:Zu Deinen Hauptaufgaben gehört das Begleiten der gesamten Personalsuche von der Ausschreibung offener Vakanz...
Hochschule für Technik und Wirtschaft...
Dresden – 18-03-2019
An der HTW Dresden können Interessierte den Studiengang "Betriebwirtschaft" belegen und erfolgreich mit dem Bachelor of Arts abschließen. Der Studiengang Betriebswirtschaft beinhaltet eine grundleg...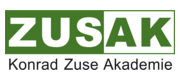 Konrad Zuse Akademie Hoyerswerda
Hoyerswerda – 09-03-2019
Die Konrad Zuse Akademie Hoyerswerda ist Beratungs- und Prüfungszentrum der staatlich anerkannten DIPLOMA Hochschule. Dadurch können sämtliche Veranstaltungen und  Präsenztage (Klausuren, Prüfungen...
Your search yields not the right results?
Make sure that there are no typing errors or apply here unsolicited