Die Mitgliedschaft im Empfehlungsbund ermöglicht es uns, die Stellenanzeigen unserer Gesellschaften schnell und unkompliziert auf verschiedenen Portalen zu veröffentlichen und erleichtert uns somit die Rekrutierung geeigneter Fachkräfte. Zudem gibt uns das Empfehlungssystem die Möglichkeit guten Bewerbern, für die wir gerade leider keine passende Stelle frei haben, durch unsere Empfehlung auf Ihrem weiteren Berufsweg zu unterstützen.

DIU DRESDEN INTERNATIONAL UNIVERSITY GmbH
DIU DRESDEN INTERNATIONAL UNIVERSITY GmbH belongs to TUDAG TU Dresden Aktiengesellschaft.
TUDAG was founded in June 2000 by the Gesellschaft von Freunden und Förderern der TU Dresden e.V. The GFF is the sole shareholder of TUDAG. It works strictly according to economic principles and generates profits for the GFF. The profits distributed to the GFF are used by the GFF for the benefit of the public.
Well-known firms, personalities and many former students of the TU Dresden actively support the development of the university by their membership. The society exclusively and directly pursues non-profit purposes.
Talents wanted and opportunities
Damit aus Ideen auch Produkte werden, braucht es nicht nur Erfindergeist, sondern auch Unternehmergeist. Genau dafür steht die TU Dresden Aktiengesellschaft (TUDAG), als Holding einer auf Wissens- und Technologietransfer ausgerichteten Unternehmensgruppe mit ca. 20 Einzelunternehmen. Mit ihrer Markt- und Anwendungsorientierung hat sich die TUDAG-Gruppe als ideales Bindeglied zwischen der Wirtschaft und der Industrie sowie der Wissenschaft fest etabliert. Mit ihrem großen Spektrum an Geschäftsmodellen und flexiblen Strukturen ist sie hierin der starke privatwirtschaftliche Partner an der Seite der Exzellenzuniversität TU Dresden. Die TUDAG-Gruppe beschäftigt über 600 Mitarbeiter. In der TUDAG selbst sind überwiegend zentrale Aufgaben, wie das Rechnungswesen, die IT sowie das Personalmanagement verankert.
Wenn Sie Verantwortung und spannende Aufgaben suchen, gern in einem modernen, mittelständischen Unternehmen arbeiten und mit uns gemeinsam die Zukunft gestalten wollen, senden Sie uns bitte Ihre aussagekräftige Bewerbung einschließlich Ihres Eintrittsdatums per E-Mail an bewerbungen@tudag.de.
Haben Sie Fragen, dann zögern Sie nicht uns anzurufen: Arite Grau, +49 351 40 470 223.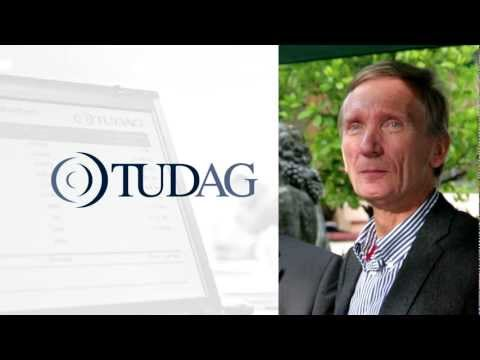 Internships and apprenticeships