Nicht nur in Krisenzeiten: Externe Unterstützung stärkt Mitarbeitergesundheit
Fri, 04 Nov 2022 10:40:02 +0100
Erst Corona-Krise, dann Ukraine-Krieg, Inflation und Energiekosten-Explosion: Viele Menschen sorgen sich um ihre wirtschaftliche Zukunft. Existenzielle Not macht auch vor Erwerbstätigen nicht halt. Die Angst vor der Zukunft reicht bis weit in die mittleren Einkommensschichten hinein. Im Beitrag erfahren Sie etwas zu den Pflichten als Arbeitgeber und auch den Vorteilen, wenn Sie sich um die Mitarbeitergesundheit kümmern.
---
Other current blog posts of the organization
familienfreund KG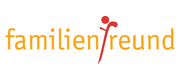 Die familienfreund KG versteht sich seit der Gründung im Mai 2006 als zentraler Ansprechpartner für alle Fragen der Mitarbeitenden und deren Angehörigen. Als Serviceunternehmen für die Vereinbarkeit von Beruf und Familie ist die familienfreund KG gern verlängerte Werkbank der Personalabteilung und Geschäftsleitung. Neben der Neuentwicklung und Umsetzung von mitarbeiterunterstützenden Vorhaben und Angeboten bietet das Spezialistenteam weitere Leistungen zur Unterstützung der Mitarbeiterfreundlichkeit und damit auch zur Mitarbeiterbindung.