GISA belegt Platz 4 in Ostdeutschland – ausgezeichnete Work-Life-Balance
Mon, 03 May 2021 07:30:15 +0200
Focus Business rankt Deutschlands beste Arbeitgeber
GISA zählt zu den besten Arbeitgebern Deutschlands. Ein aktuelles Ranking des Magazins Focus Business und der Arbeitgeber-bewertungsplattform kununu.com platziert den halleschen IT-Dienstleister unter den bestbewerteten Unternehmen der deutschen IT-Branche auf Position 61 und damit unter den vier attraktivsten IT-Arbeitgebern in den neuen Bundesländern.
In einem zweistufigen Analyseverfahren wurden von 950.000 Unternehmen die 1.000 besten Arbeitgeber Deutschlands ermittelt und auf Basis ihrer Bewertungen auf kununu.com final gerankt. Mehr: https://focusbusiness.de/arbeitgeber
Aktuell erhält GISA auf der Plattform neben Teamzusammenhalt, Umwelt- und Sozialbewusstsein sowie Gehalt und Sozialleistungen die höchsten Bewertungen für die Work-Life-Balance sowie Vielfalt und Gleichberechtigung am Arbeitsplatz. Gelebte Familienfreundlichkeit bei hervorragenden Karrierechancen bestätigt dem IT-Dienstleister nicht zuletzt das dauerhafte Zertifikat zum »audit berufundfamilie«.
Die mehrfach ausgezeichnete Arbeitgeberattraktivität wird bei GISA geprägt durch Flexible Arbeitszeiten, Teilzeit- und Home-Office-Optionen, Familien- und Pflegebonustage, Kinderbetreuungszuschuss und lebensphasenbewusste Arbeitszeiten sowie zahlreiche Benefits wie Zuschüsse zum ÖPNV-Ticket, Fahrradleasing oder Sport- und Gesundheitsangebote.
Der Beitrag GISA belegt Platz 4 in Ostdeutschland – ausgezeichnete Work-Life-Balance erschien zuerst auf GISA GmbH.
---
Other current blog posts of the organization
GISA GmbH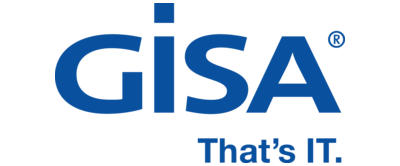 GISA ist IT-Komplettdienstleister sowie Branchenspezialist für die Energiewirtschaft und öffentliche Auftraggeber. Durch langjährige Erfahrung verfügt GISA über ein exzellentes Marktverständnis. Das Leistungsspektrum des Unternehmens reicht von der Prozess- und IT-Beratung über die Entwicklung und Implementierung von innovativen IT-Lösungen bis hin zum Outsourcing kompletter Geschäftsprozesse und IT-Infrastrukturen. GISA beschäftigt deutschlandweit mehr als 800 Mitarbeiter an fünf Standorten. Familienfreundlichkeit und faire Beschäftigungsbedingungen sind für GISA selbstverständlich. Das Unternehmen trägt das Zertifikat "audit berufundfamilie".