GISA StreamIT: GISA unterstützt Jugend forscht-Veranstaltung
Wed, 07 Apr 2021 12:07:29 +0200
Mit dem Videoübertragungsdienst "GISA StreamIT" wird GISA den "Landeswettbewerb Jugend forscht Sachsen-Anhalt" am 7. April technisch unterstützen und den Technologiepark Weinberg Campus in Halle bei der digitalen Umsetzung des Wettbewerbs tatkräftig zur Seite stehen. Mit einem Team von IT-Streaming-Experten stellt GISA sicher, dass jede Idee, jedes Projekt und jede Bewertung digital festgehalten werden. Ab 17 Uhr überträgt dann der MDR die Prämierungsveranstaltung, mit dabei Michael Krüger, Geschäftsführer der GISA GmbH.
Seit zwei Jahren bietet GISA den Liveübertragungsdienst "GISA StreamIT" an und hat schon Events wie die Abschlussveranstaltung des Schülerwettbewerbs futurego Sachsen-Anhalt und den GISA-Triathlon mit mehr als 1.000 Zuschauern übertragen. "Durch die aktuelle Pandemie steigt die Nachfrage nach solchen digitalen Formaten, um das Publikum mit einzubinden. Wir freuen uns sehr, dass wir hier als hallescher IT-Dienstleister "Jugend forscht Sachsen-Anhalt" unterstützen können", so Krüger.
Im April steht bereits der nächste große Auftrag für "GISA StreamIT" ins Haus.
Der Beitrag GISA StreamIT: GISA unterstützt Jugend forscht-Veranstaltung erschien zuerst auf GISA GmbH.
---
Other current blog posts of the organization
GISA GmbH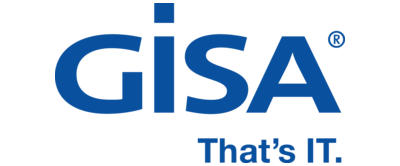 GISA ist IT-Komplettdienstleister sowie Branchenspezialist für die Energiewirtschaft und öffentliche Auftraggeber. Durch langjährige Erfahrung verfügt GISA über ein exzellentes Marktverständnis. Das Leistungsspektrum des Unternehmens reicht von der Prozess- und IT-Beratung über die Entwicklung und Implementierung von innovativen IT-Lösungen bis hin zum Outsourcing kompletter Geschäftsprozesse und IT-Infrastrukturen. GISA beschäftigt deutschlandweit mehr als 800 Mitarbeiter an fünf Standorten. Familienfreundlichkeit und faire Beschäftigungsbedingungen sind für GISA selbstverständlich. Das Unternehmen trägt das Zertifikat "audit berufundfamilie".