Working Student
Dresden - Hauptsitz (Hybrid)
Aushilfe / Werkstudent (m/w/d) im Store - Dresden - Hauptsitz
Dresden

Please apply here on "OFFICEsax.de" with the "Apply Now" link/button at the top right.

Ihre Aufgaben:
Durch die perfekte Beratung sind Sie für unsere Kund:innen der Wegweiser (m/w/d) zu den neuesten Techniktrends.
Sie verkaufen nur Produkte, die unseren Qualitätsansprüchen genügen und die das Leben unserer Kund:innen bereichern.
Ihr Profil:
Sie teilen unsere Begeisterung für die neueste Technik.
Sie sind ein echtes Beratungstalent (m/w/d) und wissen, mit Worten umzugehen.
Als humorvoller Teamplayer (m/w/d) sind Ihnen Ehrlichkeit und Offenheit wichtig.
Sie besitzen gute Deutschkenntnisse.
Das bieten wir:
Guter Teamzusammenhalt - bei uns werden Sie herzlich aufgenommen!
Lernende Community - Austausch mit Gleichgesinnten
Verantwortungsvolle Aufgaben - mehr als nur Papier kopieren
Spaß bei der Arbeit - bei uns darf auch gelacht werden
Unsere Benefits
Heller und moderner Store in Dresden am Waldschlösschen
Duz-Kultur und humorvolles, offenes Miteinander
Flexible Arbeitszeitmodelle für eine bessere Work-Life-Balance
Legendäre Teamevents
Fitnessstudio-Zuschuss
Mitarbeiterrabatt bei Cyberport
Weitere Vergünstigungen durch die Konzernzugehörigkeit zu Hubert Burda Media 
Das sind wir:
Als wir 1998 in Dresden als einer der ersten Apple-Online-Händler starteten, war das eine echte Pionierleistung. Danach entwickelte sich das E-Business rasant – und wir mit ihm. Wir sind stolz darauf, heute ein führendes E-Commerce-Unternehmen für IT und Unterhaltungselektronik mit aktuell 15 Stores, einem hochmodernen Logistikzentrum und einem IT-Systemhaus sowie über 700 Mitarbeiterinnen und Mitarbeiter zu sein. Wir lieben grandiose Marken wie Apple, HP, Lenovo, und Samsung, denn Technik und digitale Trends liegen in unserer DNA. Wir sind der festen Überzeugung, dass Innovationen Spaß machen und neue Möglichkeiten schaffen. Wir sind in unserer Service- und Beratungsleistung so stark wie die Produkte der Marken, die wir führen. Dabei packen wir die Dinge selbst an und leben nach dem Motto: Veränderung ist wichtig, denn alles bleibt anders! Wir wollen auch in Zukunft Pioniere sein - sind Sie dabei? 
Wir freuen uns auf Ihre Online-Bewerbung!
Klicken Sie einfach auf "JETZT BEWERBEN".

Hinweise zum Datenschutz, bei einem Kontakt über WhatsApp, finden Sie unter https://cyberport.de/datenschutz. 


 
Vertrieb, Key Accounting, Online-Marketing, E-Commerce, OFFICEsax.de, Empfehlungsbund
This Internship resp. apprenticeship as 'Aushilfe / Werkstudent (m/w/d) im Store' is vacant in following addresses: 01099 Dresden in Sachsen.
Brief profile of Cyberport GmbH
Cyberport, ein Dresdner Unternehmen, zählt zu den führenden europäischen Händlern für Technik & Lifestyle mit über 5 Millionen Kunden und präsentiert unter www.cyberport.de Technikprodukte in einem Onlineshop mit spannenden Produktwelten rund um Computer und Consumer Electronics. Schwerpunkte bilden dabei Apple, Notebooks, Tablets und Smartphones, aber auch digitale Fotografie, Fernseher und Haushaltsgeräte.
Ob als Berufseinsteiger oder Spezialist - bei uns finden Sie Ihren passenden Einstieg bei Cyberport. Unter cyberport.karriere.de finden Sie alle offenen Stellen, u.a. in den Bereichen: Supply Chain Management, Category Management, Finance, IT, Kundenservice & Support, Marketing Sales und Logistik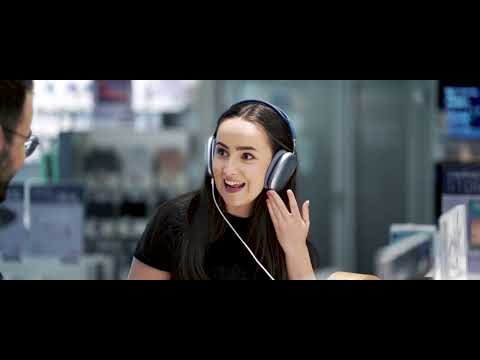 Spheres of competence
humanresourcesmanagementcostumerconsultingprojectmanagementproductmanagementauditingProcurementSAPcomplainsalescorporate communicationshead ofmanagementexpertstudiesapprenticeshipStaffassistancemarketing
Job
Traineeships and apprenticeships

Working Student • Dresden - Hauptsitz (Hybrid)
16-03-2022
Publication date: 11-07-2022