Part time Secretary/ Team Assistant (m/f/d) in Dresden
Dresden

Please apply here on "OFFICEsax.de" with the "Apply Now" link/button at the top right.

GenArc Directions is a biotech start-up company based at the University of Technology Dresden (TUD) in the BioInnovationsZentrum, Tatzberg 47-51. The team, led by Profs. Francis Stewart and Konstantinos Anastassiadis, utilizes techniques in DNA and genome engineering, several of which were developed by Stewart and Anastassiadis, to establish genetically engineered models for use in drug discovery. The company has secured funding from an investor with expertise in the pharmaceutical industry and will first concentrate on altering target genes in the mouse genome.
To support the back office and strengthen the team, GenArc is currently looking for a motivated
Part time Secretary/ Team Assistant (m/f/d)
Your tasks:
Organisation of documents and office management
Manage purchasing
Support recruitments
Manage the interactions with the TUD, animal house of MPI-CBG and licensing authorities
Support in various administrative tasks
Your profile:
Ideally, you have completed commercial training, e.g. as an office organisation clerk, office administrator or professional experience in a comparable position
You are confident in using PCs, the Internet and all MS Office products (Excel, Word, PowerPoint, Outlook)
You have a fluent command of German and English, both written and spoken
You have a high level of coordination skills and organisational talent
You are a strong communicator and team player
What we offer:
Participation in the beginnings of a biotech start-up company
Self-reliant work with very flexible hours (20 hours/week)
A relaxed and dynamic research atmosphere
Primary investment has been secured so the position is offered for 3 years.
Are you interested?
Then please apply to our recruiting partner TUDAG preferably via online platform or send us your application at bewerbungen@tudag.de including your salary expectations and your earliest date to start.
If you have any questions, please contact Mrs. Lydia Körner-Rothe (TUDAG), +49 351 40 470 228.
Brief profile of GenArc Directions GmbH, part of TU Dresden Aktiengesellschaft.
Damit aus Ideen auch Produkte werden, braucht es nicht nur Erfindergeist, sondern auch Unternehmergeist. Genau dafür steht die TU Dresden Aktiengesellschaft (TUDAG), als Holding einer auf Wissens- und Technologietransfer ausgerichteten Unternehmensgruppe mit ca. 20 Einzelunternehmen. Mit ihrer Markt- und Anwendungsorientierung hat sich die TUDAG-Gruppe als ideales Bindeglied zwischen der Wirtschaft und der Industrie sowie der Wissenschaft fest etabliert. Mit ihrem großen Spektrum an Geschäftsmodellen und flexiblen Strukturen ist sie hierin der starke privatwirtschaftliche Partner an der Seite der Exzellenzuniversität TU Dresden. Die TUDAG-Gruppe beschäftigt über 600 Mitarbeiter. In der TUDAG selbst sind überwiegend zentrale Aufgaben, wie das Rechnungswesen, die IT sowie das Personalmanagement verankert.
Wenn Sie Verantwortung und spannende Aufgaben suchen, gern in einem modernen, mittelständischen Unternehmen arbeiten und mit uns gemeinsam die Zukunft gestalten wollen, senden Sie uns bitte Ihre aussagekräftige Bewerbung einschließlich Ihres Eintrittsdatums per E-Mail an bewerbungen@tudag.de.
Haben Sie Fragen, dann zögern Sie nicht uns anzurufen: Arite Grau, +49 351 40 470 223.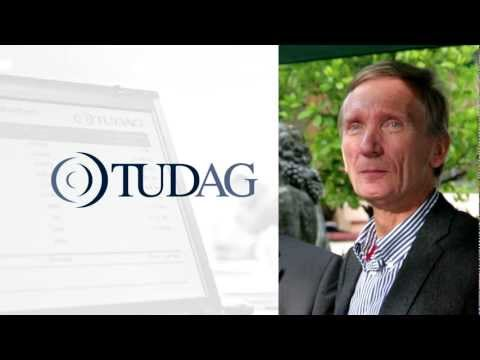 Publication date: 14-10-2021