Teamassistenz (m/w/d) in Oberlungwitz and Dresden
Oberlungwitz and Dresden

Please apply here on "OFFICEsax.de" with the "Apply Now" link/button at the top right.

Für die Erweiterung unseres Teams suchen wir für unseren Standort in Oberlungwitz eine zuverlässige
Teamassistenz (m/w/d)
In Aller Kürze
Standort: Dresden oder Oberlungwitz
Vertragsverhältnis: unbefristet in Teilzeit oder Vollzeit
Sprachkenntnisse: Deutsch und Englisch
Bewerbung per: Onlinebewerbung
Was solltest Du mitbringen?
Erfolgreich abgeschlossene kaufmännische bzw. wirtschaftliche Ausbildung
Technik-Affinität oder Interesse an Informatik
Berufserfahrung in der Projektorganisation wünschenswert
Sichere Anwenderkenntnisse in den gängigen MS Office Applikationen
EDV-Grundkenntnisse
sehr gute Englischkenntnisse in Wort und Schrift
Kommunikationsfähigkeit und ausgeprägtes Organisationstalent
Flexibilität und eine strukturierte sowie zuverlässige und gewissenhafte Arbeitsweise
Bereitschaft zur Teamarbeit abteilungsintern und –übergreifend
Was sind Deine Aufgaben?
Unterstützung des Teams in operativen und planerischen Aufgaben
Mitwirkung bei internen und externen Korrespondenzen
Terminmanagement
Koordinierung von Aufgaben im Rahmen der Kundenbetreuung in Zusammenarbeit mit anderen Abteilungen    
 Was bieten wir Dir?
Wir sind ein vielseitiges, zielorientiertes und engagiertes Team. In entspannter Arbeitsatmosphäre arbeiten wir in flachen Strukturen zusammen und bieten individuelle und familienfreundliche Arbeitszeitmodelle in Vollzeit oder Teilzeit.
Wir bieten Dir ein innovatives, kollegiales Arbeitsumfeld in unserem Team, das gemeinsam Unmögliches möglich machen. Dabei steht der kontinuierliche Austausch zwischen unseren Abteilungen an erster Stelle.
Du erfüllst das Anforderungsprofil und möchtest Dein Know-how in qualitativ hochwertige und innovative Produkte einbringen? Dann verstärke unser Team! Wir sind immer auf der Suche nach kreativen, cleveren und sympathischen Köpfen, die unser Team noch stärker machen. Wenn Du Dein Talent bei uns einbringen und gleichzeitig Deine Fähigkeiten durch immer neue Herausforderungen und vielseitige Kunden/Projekte verfeinern möchtest, sind wir gespannt auf Deine Bewerbung.
Brief profile of KEMAS GmbH
Unternehmenswerte zu schützen und wirtschaftlich sinnvoll zur Verfügung zu stellen, ist unsere Herausforderung seit 1991. Der Focus liegt dabei auf einer intelligenten Vernetzung von Mechanik, Elektronik, RFID und Applikationssoftware im Sinne "IoT" bzw. "Industrie 4.0". Smarte Lösungen verknüpfen eindeutig identifizierbare physische Objekte (z.B. Türschlüssel, Dokumente, Arbeitsmittel, Fahrzeugschlüssel, Werkzeuge, Waffen etc.) mit einer Steuerungs- und Administrationssoftware.
Die Sicherung und Übergabe der Objekte erfolgt über intelligente Depotsysteme und Fachanlagen. Individuelle Berechtigungskonzepte sowie die gesamte Bandbreite der Personen- und Objekt-Identifikationstechnologien schützen zuverlässig vor unberechtigten Zugriffen.
Mehr als 90 Mitarbeiter engagieren sich täglich in zukunftsorientierten Projekten unserer namhaften nationalen und internationalen Kunden aus Industrie und öffentlicher Hand.
Unsere Lösungen werden bereits in den unterschiedlichsten Branchen eingesetzt. Egal ob der Werkschutz bei den Ver- und Entsorgern, der Rettungsdienst am Flughafen oder das Facility-Management im Krankenhaus – sie alle verlassen sich auf unsere Lösungen, wenn es darum geht die Sicherheit zu erhöhen, Mobilität zu gewährleisten oder Ressourcen bedarfsgerecht zur Verfügung zu stellen.
Sie haben nicht das Passende gefunden? Dann bewerben Sie sich initiativ!
Wir sind ständig auf der Suche nach motivierten Kollegen für innovative Projekte in den Bereichen Entwicklung, Fertigung und Vertrieb.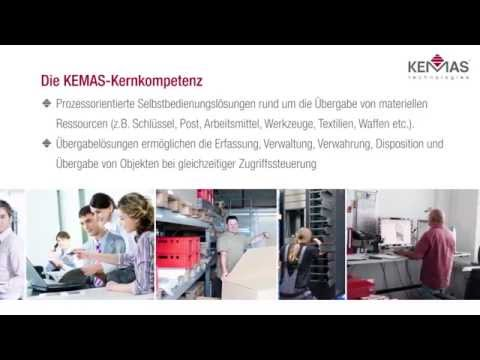 Publication date: 01-06-2021