Dresden
Inside Sales Consultant (m/w/d) in Dresden
Dresden

Please apply here on "OFFICEsax.de" with the "Apply Now" link/button at the top right.

Die interface projects GmbH ist ein Dresdner Softwareunternehmen mit den Schwerpunkten Enterprise Search, Cognitive Search und Machine Learning. Unsere eigenentwickelte Unternehmenssuche INTERGATOR ist eine moderne Enterprise Search, die sowohl in der Industrie, als auch bei Behörden und Forschungseinrichtungen eingesetzt wird. Wir wachsen erfolgreich und suchen neue Mitarbeiter mit Begeisterung für moderne Technologien, abwechslungsreiche Projekte und Spaß an neuen Herausforderungen. Mit einem hochmotivierten Team überzeugen wir regelmäßig unsere Kunden und entwickeln
Weiterlesen
Vertrieb, Sales, innendienst, Vertriebsinnendienst, Inside Sales, Consultant, Consulting, Angebotsmanagement, Accountmanagement, Kundenmanagement, OFFICEsax.de, Empfehlungsbund
This Job resp. positions as 'Inside Sales Consultant (m/w/d)' is vacant in following addresses: 01277 Dresden in Sachsen.
Brief profile of interface projects GmbH
Die interface projects GmbH ist einer der führenden deutschen Anbieter für Enterprise Search- und Wissensmanagement-Lösungen. Mit INTERGATOR SMART SEARCH bieten wir eine KI-basierte Enterprise Search-Lösung für den schnellen, sicheren und anwendungsübergreifenden Informationszugriff an. Modernste neuronale Suchverfahren kombiniert mit der Funktionalität einer Enterprise Search und zahlreichen Standard-Konnektoren ermöglichen ein völlig neues Sucherlebnis. Das Alleinstellungsmerkmal von INTERGATOR ist die nahtlose Verbindung einer auf Deep Learning basierten Kontext-sensitiven Suche mit einer exakten Suche. INTERGATOR kann on-premise auf eigener Hardware mit und ohne Virtualisierung, als Appliance oder als Cloud-Lösung betrieben werden.
Für das innovative Dienstleistungsportfolio sucht interface:projects engagierte Mitarbeiter, die sich der Herausforderung des kontinuierlichen Wissenserwerbs stellen und sich mit ihrer ganzen Persönlichkeit in eine kompetente und partnerschaftliche Beratung der Kunden des Unternehmens einbringen.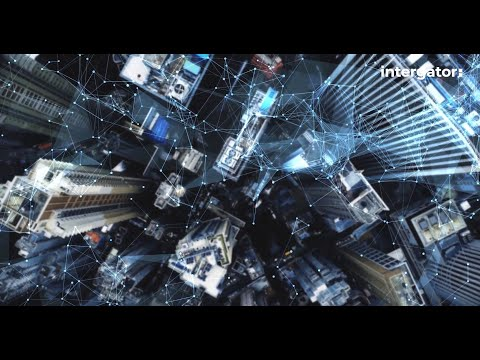 Publication date: 01-01-2022