Werkstudent (w/m/d) Call Center in unserer Störungsannahme in Chemnitz
Chemnitz

Please apply here on "OFFICEsax.de" with the "Apply Now" link/button at the top right.

20.11.2020
Als Werkstudent (w/m/d) Call Center arbeiten Sie in unserer Störungsannahme unseres Serviceteams am Standort Chemnitz. Sie nehmen Telefonate unserer Kunden entgegen, bereiten Daten im SAP auf und geben diese an die entsprechenden Fachkollegen weiter. Die Tätigkeit findet im Rahmen einer 20- stündigen Wochenarbeitszeit statt. 
Sie übernehmen als Werkstudent (w/m/d) Call Center in Chemnitz insbesondere folgende Aufgaben:
Optimale Kundenbetreuung am Telefon
Systematisierung und Erfassen der Kundenanfragen mittels SAP R/3
Bereichsinterne Kommunikation zur Klärung von Kundenanfragen
Übersetzerleistungen in Wort und Schrift 
sehr gute Deutschkenntnisse  und Englischkenntnisse (mind. C1)
Teamfähigkeit, Flexibilität, Belastbarkeit und Zuverlässigkeit
Wir bieten Ihnen als Werkstudent (w/m/d) Call Center in unserer Störungsannahme attraktive Arbeits- und Anstellungsbedingungen in einem dynamischen und mitarbeiterorientierten Umfeld.
Kontakt:
Haben Sie Interesse an der Position des Werkstudent (w/m/d) Call Center in Chemnitz?
Dann freuen wir uns auf Ihre Bewerbung an:
Starrag GmbH
Frau Kirsten Olomek
Otto-Schmerbach-Str. 15/17
09117 Chemnitz
Bewerbung für diese Stelle bitte hier
Brief profile of Starrag GmbH, Produktbereich Heckert
Die Starrag Group ist ein technologisch weltweit führender Hersteller von Präzisions-Werkzeugmaschinen zum Fräsen, Drehen, Bohren und Schleifen von mittleren bis grossen Werkstücken aus Metall und Verbundwerkstoffen.
Zu den Kunden zählen vor allem international tätige Unternehmen in den Zielmärkten Luftfahrt, Energieerzeugung, Transport und Industrie. Das Portfolio an Werkzeugmaschinen wird ergänzt um Technologie- und Servicedienstleistungen und ermöglicht den Kunden substantielle Produktivitätsfortschritte.
Die Produkte werden unter folgenden strategischen Marken vertrieben: Berthiez, Bumotec, Dörries, Droop+Rein, Heckert, Scharmann, SIP, Starrag, TTL, WMW.
Die Firmengruppe mit Hauptsitz in Rorschacherberg/Schweiz betreibt Produktionsstandorte in der Schweiz, Deutschland, Frankreich, Grossbritannien und Indien sowie Vertriebs- und Servicegesellschaften in zahlreichen weiteren Ländern.
Wir bieten engagierten und flexiblen Mitarbeiterinnen und Mitarbeitern umfangreiche Einstiegsmöglichkeiten und attraktive Jobs in den verschiedensten Geschäftsbereichen mit Perspektiven in Aus- und Weiterbildung sowie interessante Entwicklungsmöglichkeiten.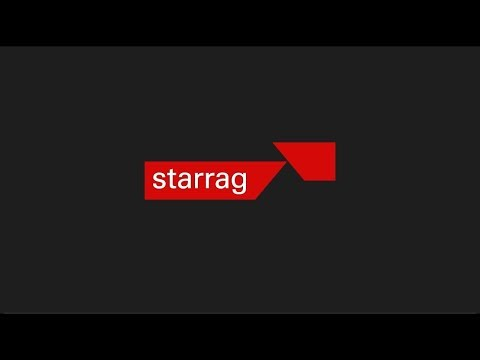 Publication date: 02-10-2020