Praktikant/ Werkstudent (m/w/d) Marketing & Business Development in Dresden
Dresden

Please apply here on "OFFICEsax.de" with the "Apply Now" link/button at the top right.

Praktikant/ Werkstudent (m/w/d)
Marketing & business development
Standort: Dresden
Du willst nicht nur dich, sondern auch ein bisschen die Welt verändern?
Dann tu genau das bei der
T-Systems Multimedia Solutions GmbH
.
Denn als größter Digitaldienstleister Deutschlands gestalten wir gemeinsam mit unseren Kunden in einem stetig wachsenden Markt die digitale Welt.
Deine Zukunft
Als Student unterstützt du uns in der Umsetzung von Business Development und Marketing Themen einer Business Unit, die sich mit dem zuverlässigen Betrieb von Webanwendungen aller Art beschäftigt. Dabei bieten wir flexible Arbeitszeiten (16 bis 38 Wochenstunden, je nach Einstellungsart) und die Möglichkeit, Abschlussarbeiten zu schreiben. Konkret geht es um Folgendes:
 
Erstellung und Aufbereitung von Präsentationen und Marketingmaterialien
Recherchetätigkeiten, Blogging und Publizierung von Newslettern
Vor- und Nachbereitung sowie Unterstützung bei der Durchführung von Workshops
Mitarbeit bei Projektaufgaben
Erstellung von Schulungsunterlagen zu projektbezogenen Themen
Dein Hintergrund
Deine bisherigen Erfahrungen und dein Weg im Studium haben dich zu der Person gemacht, die du heute bist: ein lernbereiter Teamplayer, der seine kreativen Ideen und seine Erfahrungen aus dem Studium einbringen möchte und keine Scheu vor verantwortungsvollen Aufgaben hat. Deine Basics:
Studium der Wirtschaftswissenschaften, Marketing, Mediendesign oder einer artverwandten Fachrichtung
Interesse an neuen Technologien und innovativen digitalen Anwendungen
Sicherer Umgang mit MS-Office-Programmen (Outlook, Word, Excel und PowerPoint)
Kommunikations- und Präsentationsfähigkeiten in Deutsch und Englisch
Ein Plus, kein muss
Erste praktische Erfahrung mit Content Management System (Typo3)
Unser Hier und Jetzt
Warum du zu T-Systems Multimedia Solutions GmbH kommen solltest?
Weil du bei uns unter besten Bedingungen die digitale Revolution mitgestalten kannst:
Mobiles Arbeiten und Home Office
Verantwortungsvolle Aufgaben
Bereit für die digitale Revolution?
Dann bewirb dich! Zeige uns, wer du heute bist, wo du hinwillst oder
wo du bereits angekommen bist.
Deine Ansprechpartnerin
Du hast noch Fragen oder suchst nach fachspezifischen Informationen? Zögere nicht und kontaktiere mich jederzeit.
Sara Gnauck
+49 351 - 2820 - 7555 | T-Systems Multimedia Solutions.com/karriere
Brief profile of T-Systems Multimedia Solutions GmbH
Wir bieten unseren Kunden digitale Dienste mit Leidenschaft: Als Full-Service-Dienstleister mit einzigartigem technologischen Know-how übersetzen wir Web-Innovationen in Dienstleistungen und bauen das Online-Geschäft unserer Kunden nachhaltig aus. Lernen Sie uns besser kennen und machen Sie sich ein Bild von unserem Leistungsangebot, unseren Kompetenzen und unseren bereits erfolgreich abgewickelten Projekten.
Das Wohl unserer Mitarbeiter und ein gutes Betriebsklima liegen uns am Herzen. Denn nur in der Zusammenarbeit mit zufriedenen Arbeitnehmern lassen sich unternehmerische Ziele verfolgen. Die flachen Hierarchien in unserem Unternehmen lassen eine gelebte und offene Kommunikationskultur zu. Wir wollen, dass unsere Unternehmensziele und die Bedürfnisse unserer Mitarbeiter in einem fairen Verhältnis zueinander stehen. Werden auch Sie ein Teil der T-Systems Multimedia Solutions und bereichern Sie unser Team mit Ihrer Kreativität, Ihrem Teamgeist und Ihrem Engagement. Wir freuen uns auf Sie!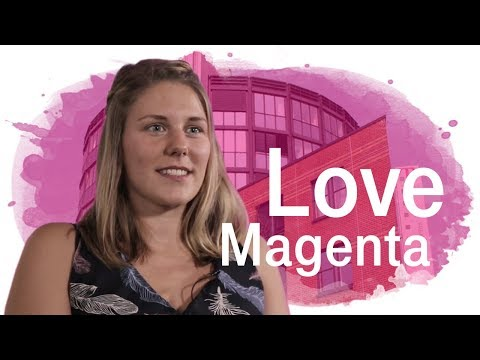 Publication date: 15-07-2019