Auswahlkommission vergibt 36 Deutschlandstipendien an Studierende der TU Bergakademie Freiberg
Wed, 09 Oct 2019 11:47:57 +0200
Am 9. Oktober entschied die Auswahlkommission der Technischen Universität Bergakademie Freiberg, welche Studierenden für das Sommersemester ein Deutschlandstipendium erhalten. Insgesamt sind 113 Bewerbungen eingegangen.
44 Studierende werden in den kommenden zwei Semestern von dem Stipendium in Höhe von monatlich 300 Euro profitieren. Es wird zur Hälfte vom Bundesministerium für Bildung und Forschung (BMBF) und zur anderen Hälfte von Unternehmen, Stiftungen oder Privatpersonen finanziert.
Die ausgewählten Studierenden werden in den nächsten Wochen informiert. Am 27. November 2019 erhalten sie auf der Reichen Zeche feierlich die Urkunden. 
Neben bisher erbrachten Leistungen und dem persönlichen Werdegang berücksichtigt die Auswahlkommission auch gesellschaftliches Engagement sowie besondere soziale, familiäre oder persönliche Umstände. Das Deutschlandstipendium wird an deutsche und internationale Studierende vergeben.
Insgesamt zählt die TU Bergakademie Freiberg 34 Förderer für das Deutschlandstipendium. Viele der Förderer, wie die die Krüger-Stiftung oder die Sparkassen-Stiftung sind schon lange mit großer Einsatzbereitschaft dabei. Neu hinzugekommen sind in diesem Jahr die Dobeneck Technologie Stiftung.
---
Other current blog posts of the organization
TU Bergakademie Freiberg, Career Center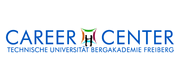 Aufgabe des Career Centers unter dem Dach der Graduierten- und Forschungsakademie ist es, Studierende und Absolventen aller Fachrichtungen dabei zu unterstützen, sich mit der Arbeitswelt und deren Anforderungen vertraut zu machen. Als zentrale Service-Einrichtung der TU Bergakademie Freiberg sind wir Ansprechpartner für Studierende und Absolventen, die sich auf ihren Berufseinstieg vorbereiten und für Arbeitgeber, die auf der Suche nach hochqualifizierten Nachwuchskräften sind.