Fachkräftesicherer bei Konferenz & Barcamp #OTMR
Wed, 18 Sep 2019 12:25:00 +0200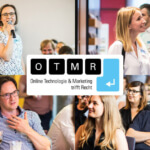 Zunächst die harten Fakten. Die #OTMR Konferenz & Barcamp findet am 11. Oktober 2019 zwischen 8 und 18 Uhr in Leipzig statt. Im IntercityHotel Leipzig treffen sich Menschen, um über die Themen Online, Technologie, Marketing und Recht zu sprechen.
Leseempfehlungen und Kommentare sind online unter dem Beitrag %Fachkräftesicherer bei Konferenz & Barcamp #OTMR% verfügbar.
---
Other current blog posts of the organization
familienfreund KG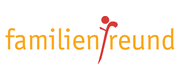 Die familienfreund KG versteht sich seit der Gründung im Mai 2006 als zentraler Ansprechpartner für alle Fragen der Mitarbeitenden und deren Angehörigen. Als Serviceunternehmen für die Vereinbarkeit von Beruf und Familie ist die familienfreund KG gern verlängerte Werkbank der Personalabteilung und Geschäftsleitung. Neben der Neuentwicklung und Umsetzung von mitarbeiterunterstützenden Vorhaben und Angeboten bietet das Spezialistenteam weitere Leistungen zur Unterstützung der Mitarbeiterfreundlichkeit und damit auch zur Mitarbeiterbindung.