Nachhaltige Entwicklung – Impulse für neue Wertschöpfung in der Lausitz
Mon, 15 Apr 2019 16:09:44 +0200
Große Resonanz erzielte das Akademie-Forum "Nachhaltige Entwicklung – Impulse für neue Wertschöpfung in der Lausitz", das am 9. April 2019 im Humboldthaus in Görlitz stattfand. Organisiert wurde es vom am Institut für Energieverfahrenstechnik und Verfahrenstechnik (IEC) der TU Bergakademie Freiberg.
---
Other current blog posts of the organization
TU Bergakademie Freiberg, Career Center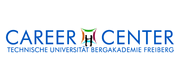 Aufgabe des Career Centers unter dem Dach der Graduierten- und Forschungsakademie ist es, Studierende und Absolventen aller Fachrichtungen dabei zu unterstützen, sich mit der Arbeitswelt und deren Anforderungen vertraut zu machen. Als zentrale Service-Einrichtung der TU Bergakademie Freiberg sind wir Ansprechpartner für Studierende und Absolventen, die sich auf ihren Berufseinstieg vorbereiten und für Arbeitgeber, die auf der Suche nach hochqualifizierten Nachwuchskräften sind.