Netzwerktreffen Personal am 4.2. in Leipzig
Wed, 09 Jan 2019 19:58:20 +0100
Am 4. Februar starten die Netzwerktreffen Personal in das Neue Jahr.
Wir möchten das 13. Netzwerktreffen nutzen, um Ihnen eine Förderprogramm vorzustellen, das Sie bei der Entwicklung moderner, mitarbeiterorientierter Personalstrategien unterstützt – und in der Antragstellung unkompliziert ist.
Das Förderprogramm unternehmensWert:Mensch fördert für KMUs Beratungen in vier Handlungsfeldern: Personalführung, Chancengleichheit & Diversity, Gesundheit sowie Wissen & Kompetenz. Je nach Unternehmensgröße können 50 bis 80 Prozent der Beratungskosten übernommen werden.
Für wen dieses Förderprogramm interessant ist, welche Erfolgsbeispiele es aus der Region gibt, und warum gerade dieses Förderprogramm unkompliziert in Beantragung und Abwicklung ist, berichtet uns Frau Dr. Petra Gärtner vom Arbeit und Leben Sachsen e.V.
Und selbstverständlich gibt es beim gemeinsamen Abendessen dann noch ausreichend Zeit für den persönlichen Austausch.
Hier die Details:
unternehmensWert:Mensch – Fördermöglichkeit für nachhaltige Personalarbeit
Datum: 4. Februar 2019
Impuls: Dr. Petra Gärtner vom Arbeit und Leben Sachsen e.V.
Ort: Galerie des "Telegraph" (Dittrichring 18, 04109 Leipzig)

Ablauf:
ab 18.00 Uhr Einlass
18.30 Uhr Begrüßung, Impuls, Gesprächsrunde
19.30 Uhr Erfahrungsaustausch beim gemeinsamen Abendessen (á la carte, Kosten werden durch jede/n Teilnehmer/in selbst getragen)
20.30 Uhr Ende offizieller Teil
Sie interessieren sich für eine Teilnahme, aber haben keine persönliche Einladung zum Netzwerktreffen erhalten? Senden Sie uns gern eine Anfrage an: kontakt@netzwerktreffen-personal.de
Link Überblick Netzwerktreffen Personal
---
Other current blog posts of the organization
Leipziger Personalforum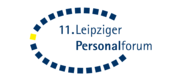 Auf dem Leipziger Personalforum, das am 7. November 2019 zum 11. Mal stattfindet, werden neue Entwicklungen, Ideen und Praxisbeispiele für eine erfolgreiche Personalarbeit vorgestellt und Führungskräfte mittelständischer Unternehmen und Personalexperten zum Erfahrungsaustausch zusammengebracht. Das Leipziger Personalforum ist eine gemeinsame Veranstaltung der IHK zu Leipzig und dem Unternehmerverband Sachsen in Zusammenarbeit mit der ZAW Leipzig GmbH und der Agentur gala royale – special events (Konzeption und Projektkoordination).