!Verschoben! Unternehmer-Netzwerkabend PERSONAL am 18.3. in Leipzig
Tue, 03 Mar 2020 14:35:46 +0100
Nach dem großen Erfolg des ersten "Unternehmer-Netzwerkabends PERSONAL" im vergangenen Jahr führen wir den Austausch zu aktuellen Herausforderungen der Personalsuche und -entwicklung weiter.
Unter der Überschrift "FAKTOR A – Als Arbeitgeber Potenziale nutzen" werden wir am 18. März den Schwerpunkt auf das Qualifizierungschancen-Gesetz und das damit verbundene Beratungsangebot legen, das für Beschäftigte neue Weiterbildungsmöglichkeiten bietet.
Nach einem praxisnahen Überblick zum Qualifizierungschancengesetz stellen wir Unternehmen vor, die bereits diese Fördermöglichkeit genutzt haben und von ihren Erfahrungen berichten werden. Beim anschließenden Get together und einem Imbiss setzen wir den Austausch in den inspirierenden Räumen der wunderbar-Plagwitz fort. (Getränke können vor Ort erworben werden.)
Unternehmer-Netzwerkabend PERSONAL. FAKTOR A – Als Arbeitgeber Potenziale nutzen.
Der ursprünglich für den 18. März 2020 geplante Termin wird auf Grund der aktuellen Entwicklungen bis auf Weiteres verschoben. Sobald wir einen neuen Termin gefunden haben, geben wir schnellstmöglich Bescheid.
wunderbar Plagwitz – Gießerstraße 18, 04229 Leipzig-Plagwitz
Der Abend ist eine gemeinsame Veranstaltung von Unternehmerverband Sachsen e.V., Bundesagentur für Arbeit – Regionaldirektion Sachsen und Netzwerktreffen Personal. 
Teilnahme nur nach vorheriger Anmeldung möglich! Sie interessieren sich für eine Teilnahme, haben aber keine persönliche Einladung erhalten? Wenden Sie sich gern an Maria Sharichin unter kontakt@netzwerktreffen-personal.de
---
Other current blog posts of the organization
Leipziger Personalforum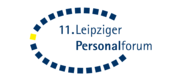 Auf dem Leipziger Personalforum, das am 7. November 2019 zum 11. Mal stattfindet, werden neue Entwicklungen, Ideen und Praxisbeispiele für eine erfolgreiche Personalarbeit vorgestellt und Führungskräfte mittelständischer Unternehmen und Personalexperten zum Erfahrungsaustausch zusammengebracht. Das Leipziger Personalforum ist eine gemeinsame Veranstaltung der IHK zu Leipzig und dem Unternehmerverband Sachsen in Zusammenarbeit mit der ZAW Leipzig GmbH und der Agentur gala royale – special events (Konzeption und Projektkoordination).