Reimagine Energy: die Elektromobilitäts-Ausgabe
Thu, 13 Feb 2020 14:54:58 +0100
Die Wohnungen, Arbeitsplätze und Städte der Zukunft sind Teil eines zunehmend dezentralen Energiesystems, in dem Elektroautos eine bedeutende Rolle spielen.
Mit dem weltweiten Trend zu autarken Häusern und elektrifiziertem Verkehr – von Autos, über Taxis, hin zu Bussen, LKWs und Baumaschinen – werden Technologien für den intelligenten Lastausgleich immer nötiger, um die Vielzahl von Energieerzeugern und -verbrauchern effizient zu steuern.
Die Elektromobilität ist ein wichtiger Baustein einer klimaneutralen Wirtschaft. Deshalb haben wir sie zum Kernthema unserer ersten Ausgabe von Reimagine Energy im Jahr 2020 gemacht. Zusätzlich haben wir einen Schwerpunkt auf den nun beginnenden Smart-Meter-Rollout in Deutschland gelegt.
Was Sie in der neuen Ausgabe erwartet:
Interviews mit Firmen, die in den Energiemarkt einsteigen
Wir widerlegen einige der hartnäckigsten Vorurteile, die gegenüber Elektroautos bestehen.
Wie sieht ein typischer Tag für ein Elektroauto aus und wie kann er zukünftig optimiert werden?
Alles, was Sie zum Smart-Meter-Rollout in Deutschland wissen müssen
Wir hoffen, dass Ihnen die Lektüre ebenso viel Freude macht wie uns die Arbeit an dem Magazin bereitet hat.
Die Zukunft der Mobilität ist elektrisch.
Matthias Hertel, Geschäftsführer, Kiwigrid
Laden Sie jetzt Reimagine Energy: die Elektromobilitäts-Ausgabe herunter.
Anrede: * Herr Frau
Vorname: *
Name: *
Unternehmen: *
Position:
E-Mail: *
Telefon: *
Hiermit stimme ich der Nutzung und Verarbeitung meiner Daten zu. Weitere Informationen wie wir Ihre Daten nutzen finden Sie unter dem unten stehenden Link zum Datenschutz. *
* Pflichtfeld
The post Reimagine Energy: die Elektromobilitäts-Ausgabe appeared first on Kiwigrid.
---
Other current blog posts of the organization
Jobs of Kiwigrid GmbH
Kiwigrid GmbH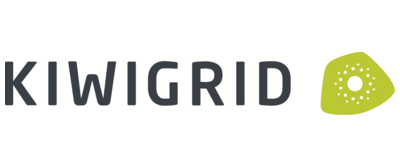 Was Kiwigrid von seinen Wettbewerbern unterscheidet, ist, dass es nicht nur ein Konzept für das Internet der Dinge verkauft. Kiwigrid bietet branchenübergreifende Wertschöpfung und versteht sich als eine offene Plattform für die Zukunft von Energie und E-Mobilität. Die Kunden von Kiwigrid nutzen die Plattform aus den verschiedensten Gründen, je nachdem, wo sie heute stehen, in welcher Branche sie tätig sind und was sie anbieten wollen. Die Plattform kann ihnen helfen, sich für neue Märkte zu öffnen, ihr Angebot zu diversifizieren und branchenübergreifende Geschäftsmodelle zu entwickeln. Dafür stellt Kiwigrid ihnen wegweisende Technologien und Dienstleistungen zur Verfügung, die die Energieeffizienz steigern, die Nutzung erneuerbarer Energien optimieren, den Weg für Elektrofahrzeuge ebnen und Stromnetze stabilisieren.