Nebenleistungen wichtiger als Grundgehalt
Mon, 06 Jan 2020 16:40:00 +0100
Nebenleistungen, also zusätzliche Leistungen neben dem geschuldeten Arbeitsentgelt, spielen bei deutschen Arbeitgebern eine zunehmende Rolle. Neben einer Verstärkung der Mitarbeiterbindung und Motivation sind die Benefits auch geeignet für herausragende Leistungen zu danken. Die Angebote sind so vielfältig, wie die Lebenslagen der Mitarbeitenden. Besonders zu nennen sind hier der Firmenwagen und die betriebliche Altersvorsorge. In den letzten Jahren machen aber auch Gesundheitsangebote und Mitarbeiterunterstützung bei der Vereinbarkeit von Beruf und Familie einen größeren Teil der Nebenleistungen aus.
Der Beitrag Nebenleistungen wichtiger als Grundgehalt erschien zuerst auf Wir sind Ihr Fachkräftesicherer!.
---
Other current blog posts of the organization
familienfreund KG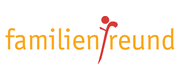 Die familienfreund KG versteht sich seit der Gründung im Mai 2006 als zentraler Ansprechpartner für alle Fragen der Mitarbeitenden und deren Angehörigen. Als Serviceunternehmen für die Vereinbarkeit von Beruf und Familie ist die familienfreund KG gern verlängerte Werkbank der Personalabteilung und Geschäftsleitung. Neben der Neuentwicklung und Umsetzung von mitarbeiterunterstützenden Vorhaben und Angeboten bietet das Spezialistenteam weitere Leistungen zur Unterstützung der Mitarbeiterfreundlichkeit und damit auch zur Mitarbeiterbindung.