Ein Abend und ein Tag – Rückblick auf die Cost Smarter 2019
Thu, 19 Dec 2019 16:53:25 +0100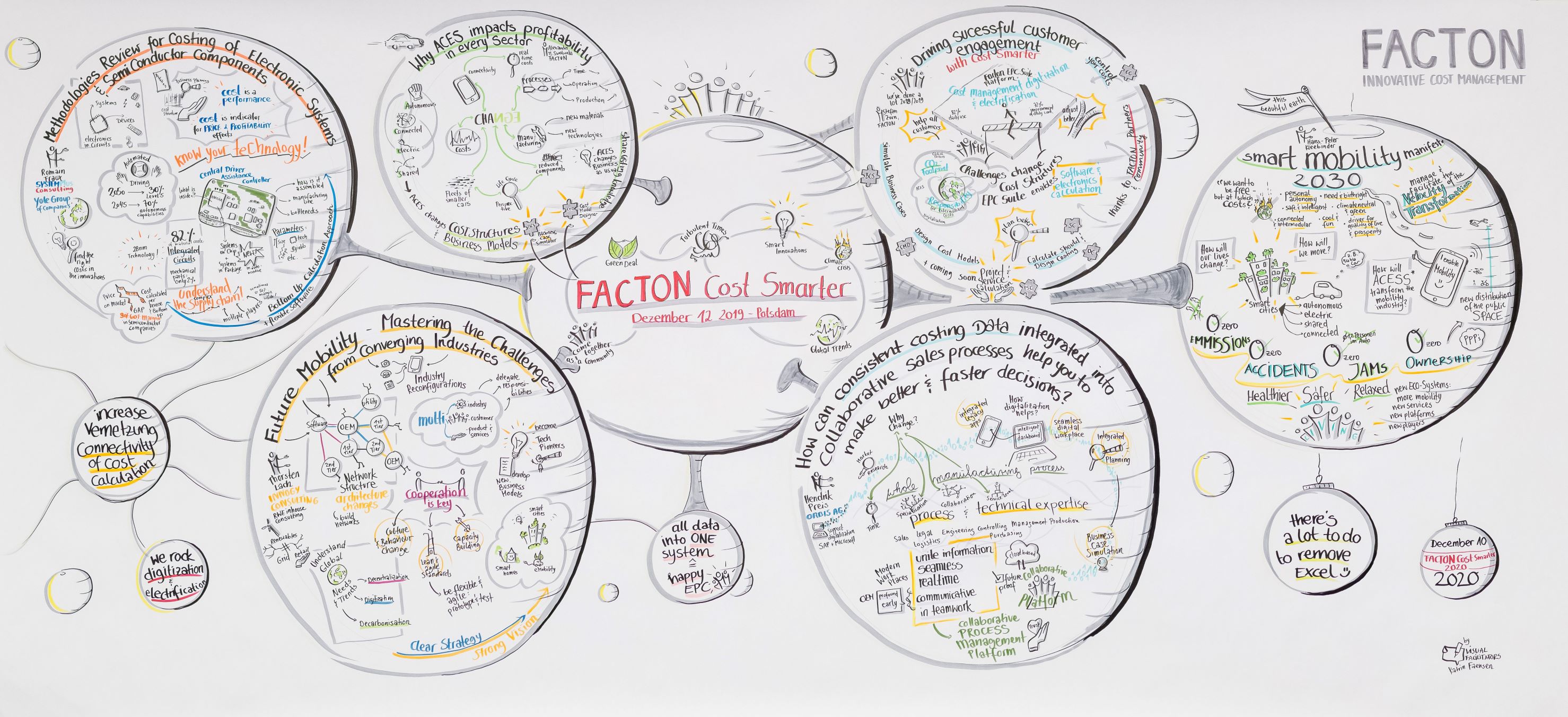 Auch in diesem Jahr haben wir unsere Kunden und interessierte Teilnehmer zur FACTON Konferenz eingeladen. Bei der diesjährigen Veranstaltung muteten wir unseren Kunden und uns einige Neuerungen zu. Mit neuem Namen "Cost Smarter – the Conference for Enterprise Product Costing" haben wir die Anwenderkonferenz von Stuttgart wieder nach Potsdam geholt. Das Veranstaltungsdatum lag mit dem 12. Dezember deutlich hinter dem gewohnten Termin im November.   
Vorweg sei so viel verraten: Wir sind glücklich, dass das Konzept aufgegangen ist. Und vielleicht waren es diese Neuerungen, die dazu geführt haben, dass so viele Teilnehmer wie nie zuvor den Weg zu uns gesucht haben.
---
Other current blog posts of the organization
FACTON GmbH
Die FACTON GmbH ist Anbieter der gleichnamigen Softwarelösung für eine unternehmensweit einheitliche, standort- und abteilungsübergreifende Produktkostenkalkulation – das Enterprise Product Costing (EPC). Mit FACTON®EPC lassen sich die Kosten komplexer Produkte frühzeitig und über alle Phasen des Produktlebenszyklus kontrollieren. FACTON betreut international Kunden aus der Automotive-, Aerospace-, Maschinenbau- und der Hightech- und Elektronikindustrie. Das Unternehmen wurde 1998 gegründet und ist an den Standorten Dresden, Potsdam und Detroit (USA) vertreten.