Fringe Benefits (FAQ)
Wed, 18 Dec 2019 18:34:19 +0100
Als Fringe Benefits werden keine gesetzlich verankerten Zusatzleistungen, sondern freiwillige Zuwendungen von Unternehmen an seine Mitarbeiter bezeichnet. Die Wendung stammt aus dem englischen Sprachgebrauch und kann mit "zusätzliche Leistungen" oder "Gehaltsnebenleistungen" übersetzt werden.
Der Beitrag Fringe Benefits (FAQ) erschien zuerst auf Wir sind Ihr Fachkräftesicherer!.
---
Other current blog posts of the organization
familienfreund KG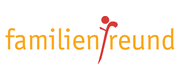 Die familienfreund KG versteht sich seit der Gründung im Mai 2006 als zentraler Ansprechpartner für alle Fragen der Mitarbeitenden und deren Angehörigen. Als Serviceunternehmen für die Vereinbarkeit von Beruf und Familie ist die familienfreund KG gern verlängerte Werkbank der Personalabteilung und Geschäftsleitung. Neben der Neuentwicklung und Umsetzung von mitarbeiterunterstützenden Vorhaben und Angeboten bietet das Spezialistenteam weitere Leistungen zur Unterstützung der Mitarbeiterfreundlichkeit und damit auch zur Mitarbeiterbindung.