Werkstudent/ Volontär (m/w) Content & Social Media Marketing/Blogger in Dresden
Dresden

Please apply here on "OFFICEsax.de" with the "Apply Now" link/button at the top right.

Werkstudent/ Volontär (m/w) Content & Social Media Marketing/Blogger
faizod mit dem Hauptsitz in Dresden, ist einer der führenden Anbieter von Blockchain-Lösungen und Dienstleistungen im Bereich Industrie, Pharma, Medizintechnik und Supply-Chain. Mit uns richten Firmen jeder Größe weltweit ihre Geschäftsprozesse auf Zukunft-Technologie und neue Business-Modelle aus.
Die faizod bietet Unterstützung bei der Umsetzung von Projekten auf Basis von Hyperledger, Ethereum und ihrer eigenen Industrieoptimierten Blockchain-Implementierung Vooledger. Dies bedeutet: Sie arbeiten mit kreativen Leuten und Blockchain-Enthusiasten daran, dass volle Potential einer Blockchain für Ihre weitreichenden Ideen zukunftssicher Wirklichkeit werden zu lassen.
Aufgaben:
Ihre virtuelle Heimat ist das Social-Media-Marketing wie z. B. Facebook, Twitter, Whatsapp, Instagram, Google+, Pinterest, Snapchat, YouTube, Vimeo, LinkedIn, Xing, SlideShare etc.
Sie sind zuständig für die Erstellung und die Weiterentwicklung des Contents für unsere Social-Media-Kampagnen.
Sie besitzen eine Leidenschaft fürs Schreiben und ein sehr gutes Gespür für Trends und journalistische Darstellungsformen von z. B. Blogtexten.
Kenntnisse:
Eine strukturierte und ergebnisorientierte Arbeitsweise zeichnet Sie aus.
Hohe Affinität für innovative Technologie sind wünschenswert.
Hervorragende Deutsch- und Englischkenntnisse runden Ihr Profil ab.
Als Werkstudent/Volontär (m/w) bieten wir Ihnen eine Plattform zur Selbstverwirklichung. Kommen Sie und werden Sie Teil eines innovativen Teams in einem führenden Unternehmen. Neben flexiblen Arbeitszeiten und/oder Homeoffice können Sie Ihrer Kreativität freien Lauf lassen.
Wenn Sie in einem Studium oder Volontariat der Kommunikationswissenschaft, Journalistik bzw. Publizistik sind, Kenntnisse in dem Bereichen Online-Redaktion, Internet-Marketing und/oder E-Commerce mitbringen, freuen wir uns auf Ihre Bewerbungsunterlagen (Lebenslauf, Zeugnisse sowie Projektübersicht) an bewerbung@faizod.com.
Kontakt
Torsten Stein
Großenhainer Straße 101
Telefon: +49 351 28708220
Mail: bewerbung@faizod.com
Der Beitrag Werkstudent/ Volontär (m/w) Content & Social Media Marketing/Blogger erschien zuerst auf faizod..
Brief profile of faizod GmbH
Die faizod ist ein Lösungs- und Serviceanbieter rund um moderne EnterpriseSoftwarelösungen
sowie Internet of Things (IoT) und Blockchain. Professionalität,
Effektivität und Innovation zählen seit jeher zu den Kernkompetenzen der faizod bei
Softwareprojekten jeder Größe und Branche.
Unsere Mission: Unternehmen unterschiedlichster Größe und aus verschiedensten
Sektoren dabei helfen, mehr zu erreichen!
Unsere Vision: Softwareentwicklung auf einem Top-Level zu halten!
Die faizod ist einer der Innovationsführer für Enterprise-Solutions. Unsere Anwendungen
und Services unterstützen Kunden weltweit und helfen, ihr Geschäft profitabel zu
betreiben, sich kontinuierlich anzupassen und nachhaltig zu wachsen.
Die faizod ist ein Team aus Experten mit zum Teil mehr als 10 Jahren Berufserfahrung. Familiarität, Flexibilität und Teamgefühl haben bei uns einen sehr hohen Stellenwert.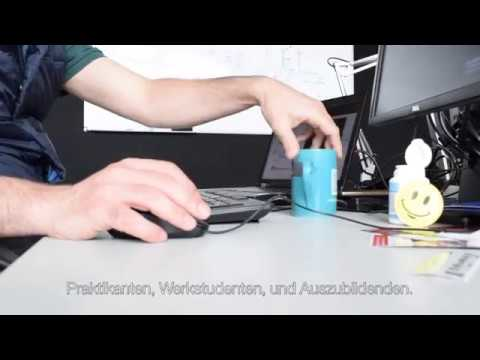 Publication date: 06-02-2018