Werk­stu­dentin (m/​w/d) As­sis­tent Com­mu­ni­ty Ma­nage­ment Per­so­nal­mar­ke­ting, Per­so­nal­ge­win­nung im Home-Office
Dresden

Please apply here on "OFFICEsax.de" with the "Apply Now" link/button at the top right.

Als Werkstudentin (m/w/d) Assistent Community Management Personalmarketing, Personalgewinnung un­ter­stüt­zen Sie un­se­re Com­mu­ni­ty Ma­na­ger beim Auf­bau von Emp­feh­lungs­com­mu­ni­tys zur ge­gen­sei­ti­gen Be­wer­ber­emp­feh­lung Ihrer Region und den Ihnen vertrauten Branchen. Zu Ih­ren Auf­ga­ben ge­hört die Un­ter­stüt­zung bei der Ge­win­nung von Mit­glie­dern, Ko­ope­ra­ti­ons­part­nern, Au­ßen­kom­mu­ni­ka­ti­on (Blog­ein­trä­ge), Or­ga­ni­sa­ti­on von Ter­mi­nen und Er­fas­sung von Kun­den­da­ten. Wei­te­re Auf­ga­ben sind: Re­cher­chen, Er­stel­lung von Prä­sen­ta­tio­nen, Ak­ten­pfle­ge und Ab­la­ge, Kon­takt- und Da­ten­pfle­ge und all­ge­mei­ne Or­ga­ni­sa­ti­on.


Ihr Ein­satz­ort
Alle Aufgaben werden immer in enger Kommunikation zu den Kollegen der Dresdner und Leipziger Büros ausgeführt. Ein Teil der Arbeit kann im Home-Office ausgeführt werden. Sie reisen regelmäßig zu unseren Kunden in Deutschland zur Akquise und Einarbeitung/Beratung. Sie werden dabei von einem erfahrenen Community Manager angelernt und eingearbeitet.


Ihr Pro­fil
Ba­che­lor, Mas­ter oder Di­plom­stu­dentin be­lie­bi­ger Fach­rich­tun­gen (z.B. Be­triebs­wirt­schaft, Volkswirtschaft, In­for­ma­tik, Wirt­schafts­wis­sen­schaf­ten, In­ge­nieur­wis­sen­schaf­ten, Ma­schi­nen­bau, Elek­tro­tech­nik, Me­cha­tro­nik, Fahr­zeug­bau, Phy­sik, Che­mie, Human Resources)
Idealerweise befinden Sie sich in den ersten Semestern Ihres Studiums
In­ter­es­se und Af­fi­ni­tät Ver­trieb, Mar­ke­ting, Ak­qui­si­ti­on und Kun­den­ma­nage­ment
von Vor­teil: Sie sind im Be­sitz ei­nes Füh­rer­scheins und mit ei­nem ei­ge­nen PKW mo­bil, um Kun­den/​Part­ner zu be­su­chen
Als Werk­stu­dentin (m/​w/d) soll­ten Sie uns für min­des­tens 12 Mo­na­te zur Ver­fü­gung ste­hen kön­nen. Die wö­chent­li­che Ar­beits­zeit be­trägt wäh­rend des Se­mes­ters ca. 20 Stun­den, wäh­rend der Se­mes­ter­fe­ri­en 40 Stun­den pro Wo­che. Die Vergütung erfolgt mit 9,50€ brutto pro Stunde.


Ihre Chan­ce
Interessiert? Wir stehen Ihnen vorab für Auskünfte gern zur Verfügung und freuen uns auf Ihre aussagekräftige Bewerbung bitte unter Angabe Ihres frühest möglichen Eintrittstermins. Nutzen Sie dafür den "Jetzt bewerben" Link.
Brief profile of pludoni GmbH
pludoni kommt aus dem Esperanto und heißt "weitergeben".
Seit 2008 managen wir Communitys. Das Ziel unserer Mitglieder und Partner ist es, für Unternehmer über Unternehmensgrenzen hinweg die Wirtschaftskraft in verschiedenen Industrie Regionen zu stärken. Wir intensivieren das mit unseren Fähigkeiten, Online-Reputation von Unternehmen zu entwickeln, Kommunikation effizient zu machen und technische Plattformen immer wieder an die steigenden Ansprüche der Nutzer anzupassen.

Vertrauen und Wertschätzung sind unsere bestimmenden Faktoren. Von pludoni gemanagte Communities werden organisiert, moderiert und nach modernen Standards gepflegt. Enterprise 2.0 Lösungen machen Unternehmen transparent, unterstützen Selbstbewusstsein und Konsequenz aller Beteiligten. Wir sind darauf eingestellt.
Kon­sequen­terweise ent­stehen mit neuen Tech­no­logi­en auch neue Anforde­run­gen und Berufsbil­der. Community Mana­ger ist so ein neues Web 2.0 Berufsbild. Community Mana­ger sind hoch qualifizier­te Kommunikati­ons­exper­ten mit journa­listi­schem Können, Fein­ge­spür und Marketing­wis­sen. Sie pflegen, füh­ren und regeln die In­ternet-Gemein­de ei­ner Web-Seite. Ziel ist, die Nutzer an die jeweilige In­ternet-Seite zu bin­den, Nutzwert zu schaffen und den Bekannt­heits­grad des Anbieters zu stei­gern. Community Mana­ger fin­den Antwor­ten auf Fra­gen, wie z.B. Was sind die He­bel für das En­gagement ei­ner Community? Wie las­sen sich Communitys und Soci­al-Networks auf­bauen und aus­steuern? Wie sind Aktivitä­ten und Kampagnen in diesem Umfeld zu konzi­pie­ren?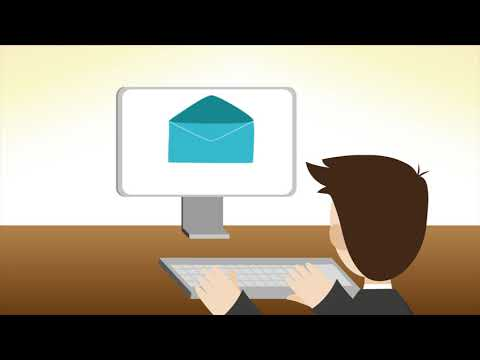 Publication date: 26-03-2020