Sales Expert Public & Smart City (m/w/d) in Dresden
Dresden

Please apply here on "OFFICEsax.de" with the "Apply Now" link/button at the top right.

Sales Expert Public & Smart City (m/w/d)
Standorte: Berlin, Bonn, Darmstadt, Frankfurt/Main, Hamburg, Hannover, Leinfelden-Echterdingen (Stuttgart), München oder Magdeburg
Sie wollen nicht nur sich, sondern auch ein bisschen die Welt verändern?
Dann tun Sie das bei der
T-Systems Multimedia Solutions GmbH
.
Denn als größter Digitaldienstleister Deutschlands gestalten wir gemeinsam mit unseren Kunden in einem stetig wachsenden Markt die digitale Welt.
Diese Position wird in Collaboration mit der T-Systems International GmbH besetzt.
Ihre Zukunft als Sales Expert  (m/w/d)
Von der Neukundengewinnung bis hin zur Realisierung von Geschäftsabschlüssen sind wir stets daran interessiert, unser Leistungsportfolio marktgerecht weiterzuentwickeln und langfristige Kundenbeziehungen auf- und auszubauen. Das gilt insbesondere für Ihre Expertise in den Branchen Public und Smart City. Ihr Part in unserem Salesteam:
Aufbau und Pflege langjähriger Kundenbeziehungen
Enge Zusammenarbeit mit Kunden aus den Branchen Public und Smart City
Ermitllung von Markt Opportunities, Durchführung der Beauftragungen von Leistungserbringern, Sicherstellung von vertraglich vereinbarten Leistungen an den Kunden und des wirtschaftlichen Erfolgs der Ihnen zugeordneten Verträge, Projekte und Services
Erstellung und Einhaltung des Forecasts sowie Management von Eskalationen und Budgetplanung
Eigenverantwortliches, kontinuierliches Optimieren der Salesprozesse, Projekte und Services
Ihr Hintergrund im Bereich Public & Smart City
Ihre bisherigen Erfahrungen haben Sie zu der Person gemacht, die Sie heute sind: ein vertriebs- und akquisestarker Netzwerker, der gerne kundenorientiert arbeitet, sehr gut Englisch spricht und gern beim Kunden vor Ort ist. Ihre Basics:
Mehrjährige Berufserfahrung im Bereich Service- oder Delivery Management oder vergleichbarer Positionen in der Systemintegration im Bereich Public/öffentliche Auftraggeber sowie in der operativen und kommerziellen Verantwortung für Kundenaufträge
Fundierte Erfahrung in der virtuellen und internationalen Zusammenarbeit von Teams
Affinität zu Digitalisierungsthemen rund um Data Intelligence
Kenntnisse im Aufbau internationaler Deliverymodelle mit hohem Nearshore-/Offshore Anteil
Praktische Erfahrungen im Quality- und Projektmanagement
Gehobene Kenntnisse im Bereich Kostenrechnung und Rechnungslegung
Ihre Vorteile bei uns
Warum Sie zu T-Systems Multimedia Solutions GmbH kommen sollten?
Weil Sie bei uns unter besten Bedingungen die digitale Revolution mitgestalten können:
Flexible Vertrauensarbeitszeit 38h/ Woche
Attraktive betriebliche Altersvorsorge
Vielzahl individueller Weiterbildungsangebote
Übrigens: Bei uns zählt der Mensch! Wir denken nicht in Kategorien wie Geschlecht, ethnische Herkunft, Religion, Alter, sexuelle Identität oder Behinderung. Wir leben Vielfalt und lehnen Diskriminierung entscheidend ab!  
Bereit für die digitale Revolution?
Dann bewerben Sie sich! Zeigen Sie uns, wer Sie heute sind, wo Sie hinwollen oder
wo Sie bereits angekommen sind.
Ihre Ansprechpartnerin
Sie haben noch Fragen oder suchen nach fachspezifischen Informationen? Zögern Sie nicht und kontaktieren Sie mich jederzeit.
Carolina Matthies
+49 351 - 2820 - 7555 | T-Systems Multimedia Solutions.com/karriere
Brief profile of T-Systems Multimedia Solutions GmbH
Wir bieten unseren Kunden digitale Dienste mit Leidenschaft: Als Full-Service-Dienstleister mit einzigartigem technologischen Know-how übersetzen wir Web-Innovationen in Dienstleistungen und bauen das Online-Geschäft unserer Kunden nachhaltig aus. Lernen Sie uns besser kennen und machen Sie sich ein Bild von unserem Leistungsangebot, unseren Kompetenzen und unseren bereits erfolgreich abgewickelten Projekten.
Das Wohl unserer Mitarbeiter und ein gutes Betriebsklima liegen uns am Herzen. Denn nur in der Zusammenarbeit mit zufriedenen Arbeitnehmern lassen sich unternehmerische Ziele verfolgen. Die flachen Hierarchien in unserem Unternehmen lassen eine gelebte und offene Kommunikationskultur zu. Wir wollen, dass unsere Unternehmensziele und die Bedürfnisse unserer Mitarbeiter in einem fairen Verhältnis zueinander stehen. Werden auch Sie ein Teil der T-Systems Multimedia Solutions und bereichern Sie unser Team mit Ihrer Kreativität, Ihrem Teamgeist und Ihrem Engagement. Wir freuen uns auf Sie!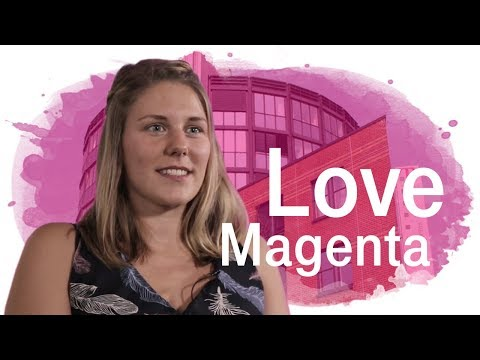 Publication date: 20-09-2019