Team Assistance Customer Service / Internal Sales Support (f/m/d) in Dresden
Dresden

Please apply here on "OFFICEsax.de" with the "Apply Now" link/button at the top right.

Excellent future technology looks for dynamic pioneers
Thin, lightweight, flexible and ultra green - the future of solar technology is in organic photovoltaics. Based in Dresden, Heliatek GmbH, is the world's leading company for flexible, organic photovoltaics for integration into various building materials. We are in the transition process from being a pure technology development organization to industrial manufacturing company. For this reason, we are looking for dedicated solar pioneers who are ready to break new ground. Heliatek currently employs around 160 people at its locations in Dresden and Ulm. To support our team in Dresden, we are looking for, for at least 30 hours per week, a
Team Assistance Customer Service Internal Sales Support (f/m/d)
Your Tasks:
First contact by telephone / central telephone contact sales
Filtering of inquiries from interested parties / preparation of customer acquisition
Documentation of leads / contacts in the CRM System (SalesForce) and maintenance of the existing database
Assistance in creating quotations / perparation of standard quotations
Support of order processing (preparation and sending of order receipt confirmation, order confirmation, delivery note & invoice)
Interface to Finance & SCM regarding billing process and shipping organization incl. tracking customer communication and trouble shooting
Administrative support for sales (lead documentation, Data management within our CRM system, preparation of travel expense reports, preparation and follow-up of exhibitions…)
Your Profile:
Successfully completed business education
At least two years of professional experience, preferably in international sales or logistics
User experience in the field of CRM and ERP systems
Strong customer orientation and service
Excellent communication skills with intercultural empathy
Independent and well-organized way of working
You value interdisciplinary collaboration and have hands-on mentality
Your profile is completed by very good communication skills, supported by fluent German and English spoken and written skills (further language skills are an advantage)
We offer:
dynamic + collegial team
international working environment + open communication via you
open-ended employment contract + comprehensive induction training
28 vacation days + bonus payment
flexible working hours
Goodies: Drinks, fruit & vegetables, employee events, company car park
To send us your application, please use the "Apply Now" button.
Brief profile of Heliatek gmbH
Dünn, leicht, biegsam – die Zukunft der Solartechnologie liegt in der organischen Photovoltaik. Die in Dresden ansässige Heliatek GmbH ist das weltweit führende Unternehmen für flexible, organische Photovoltaik auf Basis kleiner Moleküle. Aktuell vollzieht Heliatek den Wandel von der reinen Technologieentwicklung hin zur industriellen Serienproduktion. Heliatek beschäftigt an den Standorten Dresden und Ulm derzeit rund 150 Mitarbeiterinnen und Mitarbeiter.
Heliatek ist Technologieführer im Bereich OPV auf Basis kleiner Moleküle mit zahlreichen Patenten. Das Unternehmen bündelt weltweit anerkannte Fachexpertise mit der Chance, die Solarenergie auf einen komplett neuen Entwicklungsstand zu bringen und damit einen weltweiten Markt zu erobern. Heliatek ist in Bewegung, deshalb kann jeder Mitarbeiter / jede Mitarbeiterin bei uns etwas bewegen. Aufgrund der hohen Dynamik unseres Unternehmens bestehen für jeden in unserem Team großer Gestaltungsspielraum, hohe Eigenverantwortung und vielfältige Entwicklungsperspektiven.
Wir suchen stets hochqualifizierte und erfahrene Mitarbeiter. Interdisziplinäre Zusammenarbeit, offene Kommunikation und ein konstruktives Miteinander zeichnen unser Team aus.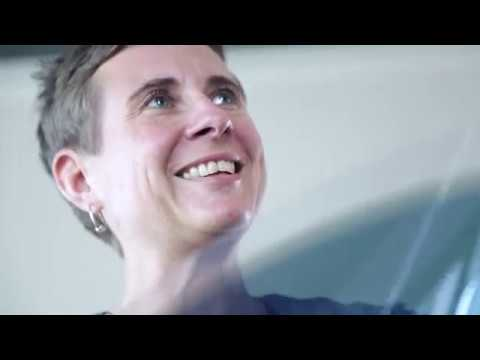 Publication date: 13-09-2019