Werkstudent /w/md) im Bereich Social Media Marketing in Dresden
Dresden

Please apply here on "OFFICEsax.de" with the "Apply Now" link/button at the top right.

YOUR CHALLENGE
■ Du unterstützt uns bei der Online-Vermarktung unserer Produkte sowie bei Messen & Veranstaltungen.
■ Das Texten von Inhalten sowie das Erstellen, Bearbeiten und Veröffentlichen auf unseren Kanälen gehören ebenso zu deinen Aufgaben.
■ Du identifizierst Trends und aktuelle Themen.
■ Recherchearbeiten (z.B. Keywords, Bilder) und Analyseaufgaben (z.B. Konkurrenzanalyse) fallen ebenso in deinen Aufgabenbereich.
OUR REQUIREMENTS
■ Du bringst eine Affinität für das Internet mit und hast idealerweise bereits erste Erfahrungen im Bereich Social Media.
■ Du besitzt ein technisches Grundverständnis.
■ Du bist kreativ und verfügst über eine gute Ausdrucksweise sowie sehr gute Englischkenntnisse.
YOUR PROFILE
■ Du bist Student mit Schwerpunkt Marketing oder Kommunikationswissenschaften/ Medienwissenschaften.
■ Du kennst dich mit Adobe Creative suite sowie mit Facebook, LinkedIn, Xing, Google & Co aus.
■ Praktische Erfahrung im Marketing (Job oder Praktika) sowie mit dem CRM System Typo 3 wären nice to have.
YOUR BENEFITS
■ Abwechslungsreiche Aufgaben mit viel Gestaltungsfreiheit
■ Ein offenes Arbeitsumfeld
■ Austausch mit erfahrenen und kreativen Kollegen, welche sich gegenseitig unterstützen und coole Kampagnen umsetzt
■ Flache Hierarchien, kurze Kommunikationswege
■ Flexible Arbeitszeit
■ Zahlreiche Sport-/Teamevents sowie Gesundheitsangebote
Brief profile of AIS Automation Dresden GmbH
Wir sind seit fast 30 Jahren ein Rundum-Anbieter für Software - Lösungen im Bereich der industriellen Automation.
WIR |
Täglich arbeiten in unseren 2 Firmengebäuden 150 Kollegen zusammen.
BRANCHENKENNER |
Seit über 25 Jahren sammeln wir Knowhow in über 50 Branchen und bieten damit flexible SOFTWARE - LÖSUNGEN an und sind damit in vielfältigen High-Tech-Branchen unterwegs, wie z.B. Halbleiterindustrie, Vakuumtechnik & Beschichtung, Photovoltaik & Solartechnik, im Bereich Food, Chemie & Pharma sowie Automotive.
HAND IN HAND |
Mit innovativen Forschungsprojekten entstehen bei der AIS jährlich mind. 3 Diplomarbeiten.
VERNETZT |
Um ständig in Kontakt mit Partnern und Kunden zu bleiben, sind wir Mitglied in 11 Netzwerken.
ZUKUNFT GEMEINSAM ENTWICKELN - DEIN EINSTIEG |
Werde Teil eines motivierten und leistungsstarken Teams mit verschiedenen Entwicklungs- und Karrieremöglichkeiten sowie Aufgaben und Projekten, die deinen Ideenreichtum und deine Kreativität fordern.
Wir unterstützen dich dabei mit einem einjährigen Einarbeitungsplan, internen und externen Weiterbildungsmöglichkeiten, jährlichen Mitarbeitergesprächen sowie einem individuellem Fachkarriereplan.
WIR STELLEN EIN:
KREATIVE KÖPFE
MACHER
MENSCHEN MIT INNOVATIVEN IDEEEN
DEINE CHANCE:
WACHSE IM TEAM
WERDE EXPERTE IN EINEM FACHGOFFICEIET
LERNE KOLLEGEN KENNEN, DIE GENAU SO TICKEN WIE DU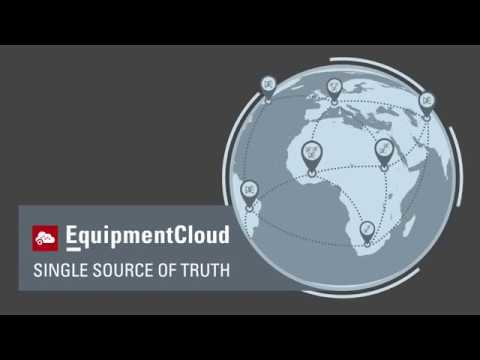 Publication date: 15-05-2019