Head of Sales (m/w/d) in Dresden
Dresden

Please apply here on "OFFICEsax.de" with the "Apply Now" link/button at the top right.

Deine Aufgaben
Strategy
Manages a diverse team of sales and business development professionals, including Key Account Managers and Inside Sales Specialists
Is responsible for sales strategy in accordance to market and customer development
Is responsible for international sales strategies in EU, Asia, and US
Coordinates channel sales and value-added reseller (VAR) strategy
Is responsible for ambitious company growth targets in terms of customer base, energy service businesses, revenue, and order entry
Owns strategic development responsibility for the Key Accounts across the Kiwigrid channels
Growth+VAR
Is responsible for growing and targeting partnerships with businesses, utilities, automotives, and OEMs that build digital services on Kiwigrid IoT platform.
Facilitates long-term strategic and profitable customer relationships and serves as primary/secondary executive interface for customers meeting with senior leaders.
Is responsible for digitalization and automation of merged internal/external workflows, including methods, tools, processes, and business relationships
Accompanies and supports IoT custom solutions utilizing the IoT Ecosystems and partners with the IoT product development team at Kiwigrid.
Establishes relationships with the localized VAR sales forces to drive IoT business with the small/medium and enterprise business sales channels
Internal and organizational
Coordinates sales activities with business development, marketing, product, customer Service, Vertical, and Technical Support departments to achieve business objectives for the IoT Business
Manages all aspects of the sales team, including pre-sale and post-sale technical engineering support
Supports processes to identify and satisfy customer needs and to facilitate the creation of Kiwigrids unique value proposition
Manages the activities of individual contributors or supervisors in a unit with accountability for goals, objectives, operational policies
Manages the coordination of activities with responsibility for sales results in terms of costs, methods, and employees
Has responsibility for hiring, termination, performance, employee development and salary decisions
Develops and executes sales plans focused on VAR company collaboration
Dein Profil
Basic qualification
At least Master's degree and +10 years of sales and business development experience in IT, energy, OEM, automotive, electronics and telecommunications industries with multinational customers
Technical expertise in IT and Cloud based business
Five years experience in IoT solution sales
Candidates with fluent German and English + other languages highly welcome
Preferred qualification
Channel and VAR strategy experience
Intercultural experience
Extended skills in (international) negotiations
Was bieten wir?
A permanent contract with a competitive salary and flexible working hours
Flat hierarchies, short decision paths, and a corporate culture that welcomes your feedback
Inclusion into a team of highly-motivated, international professionals
A creative and stimulating environment that has a great potential for future growth and is driven by innovation
A challenging task and freedom to make your own decisions
Feel-good program (free beverages, fresh fruit, yoga classes, regular massages, and a chance to play table soccer)
job ticket, feedback reviews and training
Kontakt
jobs@kiwigrid.com
Brief profile of Kiwigrid GmbH
Der Energiemarkt erlebt derzeit noch nie da gewesene Veränderungen: Die Umstellung auf die dezentrale von erneuerbaren Energien getragene Stromversorgung ist zukunftsweisend. Kernaufgabe ist die Etablierung von "Microgrids": selbst-managende Zellen, die Energie erzeugen, speichern und verbrauchen.

Kiwigrid bietet in diesem Umfeld ein aus Hard- und Software bestehendes Energiemanagementsystem und verbindet regenerative Erzeuger, Verbraucher, Speicher, Elektromobilität und das Netz in Microgrids. Kiwigrid macht Energie einfach.Die im April 2011 gegründete Kiwigrid GmbH macht es Besitzern von Eigenheimen, Mehrfamilienhäusern und Unternehmensgebäuden möglich, Energie von dezentralen Energieerzeugern und Verbraucheranlagen zu messen, selbstverwaltend zu steuern und kostenoptimiert zu betreiben.

Mit Kiwigrid ist es möglich herkömmliche fossile Energiehersteller, regenerative Energien und deren Verbraucher miteinander zu vernetzen und den Gesamt-Energieverbrauch deutlich zu senken.

Gestalte und organisiere mit uns diese anspruchsvollen Ziele in einem jungen und innovativen Startup in der Kulturstadt Dresden. Da wir stetig wachsen suchen wir immer Spezialisten aus Betriebswirtschaft, Projektmanagement, Controlling, Marketing und Personalmanagement oder ähnlichen gebieten. Dazu gehören Recruiter, Controller, Projektleiter, Führungskräfte, Marketing Experten und Assistenzen.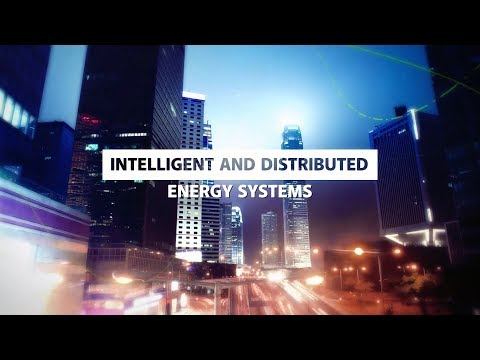 Publication date: 05-03-2019