Duales Studium Wirtschaftsingenieurwesen (Bachelor), Vertiefung Vertrieb in Chemnitz
Chemnitz

Please apply here on "OFFICEsax.de" with the "Apply Now" link/button at the top right.

Stellenbeschreibung
Als Wirt­schafts­in­ge­nieur werden Sie zu einem Bin­de­glied zwi­schen BWL und Tech­nik. Dazu absol­vie­ren Sie in der Starrag GmbH, Produktbereich Heckert ein zukunfts­ori­en­tier­tes Studium im Fach Wirt­schafts­in­ge­nieurwesen in der Vertiefungsrichtung Technischer Vertrieb und erwer­ben in sechs Semes­tern Stu­di­en­zeit den staat­lich aner­kann­ten Abschluss Bache­lor of Engi­nee­ring (B.Eng.) an der Studienakademie in Bautzen.
Während der Theoriephasen an der Studienakademie Bautzen werden Ihnen vielfältige Inhalte aus der Betriebswirtschaftslehre sowie den Bereichen Ingenieur- und Naturwissenschaften vermittelt. Ab dem vierten Semester erfolgt die Vertiefung im Bereich des Technischen Vertriebs.
Während der Praxisphasen erwartet Sie
…das Kennenlernen unserer Geschäftsprozesse von der Auftragsgenerierung bis hin zur –realisierung
…das Kennenlernen unserer anspruchsvollen Produkte
…das Begleiten und Unterstützen unserer Sales Manager bei ihrer täglichen Arbeit, hierzu gehören insbesondere folgende Schwerpunkte:
Betreuen unserer (ausländischen) Vertriebsgesellschaften und Regionalverkaufsleiter
Erarbeiten von technisch und technologisch anspruchsvollen Angeboten
Präsentation unserer Produkte beim Kunden
Durchführen von Verhandlungen
Projektmanagement im Haus
Abgerundet wird Ihre Praxiserfahrung durch einen Auslandsaufenthalt bei der Starrag - Produktbereich Bumotec in Vuadens (französischsprachige Schweiz).
Anforderungen
Das erwarten wir von Ihnen
allgemeine Hochschulreife (Abitur), Fachhochschulreife oder fachgebundene Hochschulreife
sehr gute Kenntnisse im Umgang mit MS Office
ausgeprägte Organisations-, Präsentations- und Kommunikationsfähigkeiten, Zielstrebigkeit
gute bis sehr gute Kenntnisse der englischen Sprache in Wort und Schrift
erste Grundkenntnisse der französischen Sprache wären wünschenswert
Interesse für Vertrieb und Technik
Was wir Ihnen bieten
Ein­satz­ge­biet
Nach erfolg­rei­chem Abschluss Ihres Studiums ist eine Tätig­keit in unserem Vertrieb ange­dacht.
Rahmenbedingungen
Ausbildungsbeginn: 01. Oktober 2019
Ausbildungszeit: 6 Semester (3 Jahre)
Ausbildungsort:

Theorie: Berufsakademie Bautzen
Praxis: Starrag Chemnitz und Starrag Vuadens
Kontakt
Starrag GmbH, Produktbereich Heckert
Jessica Kretschmer
Otto-Schmerbach-Straße 15/17
D-09117 Chemnitz
Deutschland

Tel. + 49 371 836 4633
E-Mail: jobs@starrag.com
Brief profile of Starrag GmbH, Produktbereich Heckert
Die Starrag Group ist ein technologisch weltweit führender Hersteller von Präzisions-Werkzeugmaschinen zum Fräsen, Drehen, Bohren und Schleifen von mittleren bis grossen Werkstücken aus Metall und Verbundwerkstoffen.
Zu den Kunden zählen vor allem international tätige Unternehmen in den Zielmärkten Luftfahrt, Energieerzeugung, Transport und Industrie. Das Portfolio an Werkzeugmaschinen wird ergänzt um Technologie- und Servicedienstleistungen und ermöglicht den Kunden substantielle Produktivitätsfortschritte.
Die Produkte werden unter folgenden strategischen Marken vertrieben: Berthiez, Bumotec, Dörries, Droop+Rein, Heckert, Scharmann, SIP, Starrag, TTL, WMW.
Die Firmengruppe mit Hauptsitz in Rorschacherberg/Schweiz betreibt Produktionsstandorte in der Schweiz, Deutschland, Frankreich, Grossbritannien und Indien sowie Vertriebs- und Servicegesellschaften in zahlreichen weiteren Ländern.
Wir bieten engagierten und flexiblen Mitarbeiterinnen und Mitarbeitern umfangreiche Einstiegsmöglichkeiten und attraktive Jobs in den verschiedensten Geschäftsbereichen mit Perspektiven in Aus- und Weiterbildung sowie interessante Entwicklungsmöglichkeiten.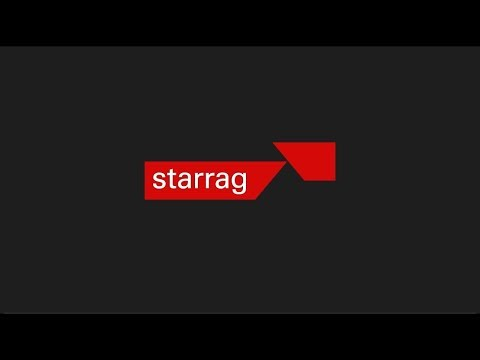 Publication date: 01-02-2019