Student service agent in part-time or full-time (m/f) in Dresden
Dresden

Please apply here on "OFFICEsax.de" with the "Apply Now" link/button at the top right.

DIU Dresden International University has grown to become one of the most successful private universities in Germany since its foundation in 2003 and continues to offer quality higher education at university level. As the "further education university of the TU Dresden" it offers a wide range of interdisciplinary programs in the fields of health, cultural, engineering and law sciences. DIU is determined to continue on this path of academic integrity by providing students with quality educational services in order to facilitate their professional success, while offering a collaborative and welcoming international atmosphere.     
 


In order to support our international students from 30+ nations, DIU is currently recruiting...
 


Student service agent in part-time or full-time (m/f)   
 


Your tasks


Facilitation of international students` visa processes
Interaction with international educational agents in support of the recruitment process
 Organization of airport pickup in Dresden 
 Facilitation of students' registration with German authorities
 Support for the opening process of the blocked account 
 Individual student support (accommodation, healthcare, daily life)
Your profile


 experiences in international education and student support services
 good German proficiency 
 very good English proficiency (spoken and written) 
 intercultural competence
 safe handling of common office programs (Outlook, Word, Excel, and PowerPoint)
 customer and service orientation
 strong teamwork and communication skills
 independent, structured and precise working method, organizational talent
DIU benefits


 job in part-time or full time (20-40 hours / week)
 workplace in an interesting university environment
 trust-based cooperation, trust-based working time with high flexibility, willingness to work evenings and weekends (for pick-ups and if required)
 attractive development perspectives based on your ideas and your commitment
 equal opportunities and diversity within the company
Is this job for you?


If you are ready to take responsibility, you enjoy working with international students, and you want to contribute to a more international, open-to-the-world Dresden, please send us your detailed application, including your date of entry into this position and salary expectations, by e-mail to
bewerbungen@tudag.de
.
Brief profile of TUDAG Technische Universität Dresden Aktiengesellschaft
Die TUDAG ist ein Transferunternehmen und verbindet die Forschungskompetenzen der Technischen Universität Dresden und anderer Forschungseinrichtungen mit den Anforderungen der gewerblichen Wirtschaft. Der Transfer bezieht sich dabei auf technologische, medizinische aber auch Business-Themen und findet in Form von Projekten / Studien, Studiengängen / Zertifikaten oder Start up's statt.
Damit aus Ideen auch Produkte werden, braucht es nicht nur Erfindergeist, sondern auch Unternehmergeist. Genau dafür steht die TU Dresden Aktiengesellschaft (TUDAG), als Holding einer auf Wissens- und Technologietransfer ausgerichteten Unternehmensgruppe mit ca. 20 Einzelunternehmen. Mit ihrer Markt- und Anwendungsorientierung hat sich die TUDAG-Gruppe als ideales Bindeglied zwischen der Wirtschaft und der Industrie sowie der Wissenschaft fest etabliert. Mit ihrem großen Spektrum an Geschäftsmodellen und flexiblen Strukturen ist sie hierin der starke privatwirtschaftliche Partner an der Seite der Exzellenzuniversität TU Dresden. Die TUDAG-Gruppe beschäftigt über 600 Mitarbeiter. In der TUDAG selbst sind überwiegend zentrale Aufgaben, wie das Rechnungswesen, die IT sowie das Personalmanagement verankert.
Wenn Sie Verantwortung und spannende Aufgaben suchen, gern in einem modernen, mittelständischen Unternehmen arbeiten und mit uns gemeinsam die Zukunft gestalten wollen, senden Sie uns bitte Ihre aussagekräftige Bewerbung einschließlich Ihres Eintrittsdatums per E-Mail an bewerbungen@tudag.de.
Haben Sie Fragen, dann zögern Sie nicht uns anzurufen: Arite Grau, +49 351 40 470 223.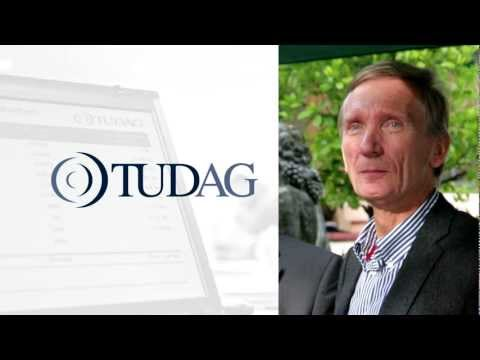 Publication date: 16-08-2018