3 Logistik Jobs and trainings
Here you find 3 Jobs and trainings to Logistik. Add matching Logistik Jobs and trainings to your saved list. Use your chance to apply for all those Jobs and trainings simultaneously. The most relevant ads are shown first.
Manig & Palme GmbH Büroausstattung
in Radebeul, am Rande Dresdens – 26-06-2020
... Wir suchen zum nächstmöglichen Zeitpunkt einen Mitarbeiter für unsere Logistik (m/w/d) als Auslieferungsfahrer im Liefergebiet Sachsen. Als Zusteller beliefern Sie unsere Kunden aus wirtschaftlichen und öffentlichen Einrichtungen mit sämtlichen
B&W Handelsgsellschaft mbH
Bischofswerda – 07-07-2020
Getreu dem Motto "Qualität mit Leidenschaft" haben wir uns als engagiertes und dynamisches Team auf Marktplätzen wie eBay und Amazon sowie mit unserem Onlineshop Electropapa.com etabliert. Unsere P...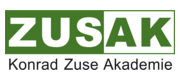 Konrad Zuse Akademie Hoyerswerda
Hoyerswerda – 27-06-2020
... erfahren! Studieninhalte Grundlagen der BWL Logistik Personal Finanzen Unternehmensführung und Marketing Kommunikation I und II Externes Rechnungswesen Internes Rechnungswesen Controlling Volkswirtschaft I und II Methodische Grundlagen
Your search yields not the right results?
Make sure that there are no typing errors or apply here unsolicited