3 Chemnitz Jobs and trainings
Here you find 3 Jobs and trainings to Chemnitz. Add matching Chemnitz Jobs and trainings to your saved list. Use your chance to apply for all those Jobs and trainings simultaneously. The most relevant ads are shown first.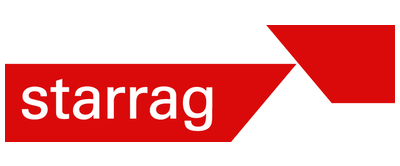 Starrag GmbH, Produktbereich Heckert
Chemnitz – 31-07-2019
... Wir freuen uns auf deine Bewerbung an: Starrag GmbH, Produktbereich Heckert Herrn Alexander Boch Otto-Schmerbach-Strasse 15/17 D-09117 Chemnitz Tel: +49 151 2008 4008
NAVENTIK GmbH
Chemnitz – 02-12-2019
... : ENABLING SATELLITE NAVIGATION FOR AUTOMATED DRIVING! You want to be part of our mission and work with us in the most beautiful office in Chemnitz, without kicker tables, but with unique engineering spirit? Then join us as Specialist for Business [...] Development & HR Management (M/F/*), Full-time, Open-ended, Location Chemnitz. WHAT YOU DO You take on responsibility for all commercial routines, especially the applicant management and all marketing and sales related tasks as well as the
3D-Micromac AG
Chemnitz – 22-10-2019
Zur Verstärkung unserer Abteilung Einkauf & Logistik suchen wir einen: Mitarbeiter Technischer Einkauf (m/w/x) In dieser Position bist Du für Folgendes verantwortlich: Aufgaben: Sicherstellun...
Your search yields not the right results?
Make sure that there are no typing errors or apply here unsolicited
We also found 6 archived job listings matching your search criteria. If you have applied for any one of those jobs recently and you can't find the job ad above, click here to extend the search to all archived job classifieds.